Promoting employee health and wellness is an ongoing challenge for employers within safety-sensitive industries, where a remote location is just one barrier to seeking prompt medical care for physical and mental health issues. But what if employees could access medical professionals anytime, from anywhere, with the touch of a smartphone button? This is a reality called virtual healthcare — one that 71% of Canadians want to take advantage of — and it's gaining momentum in Canada.
In this issue, our experts give you more information on :
How virtual care can reduce absenteeism and improve productivity
The top preventive employee health programs
10 common myths about virtual care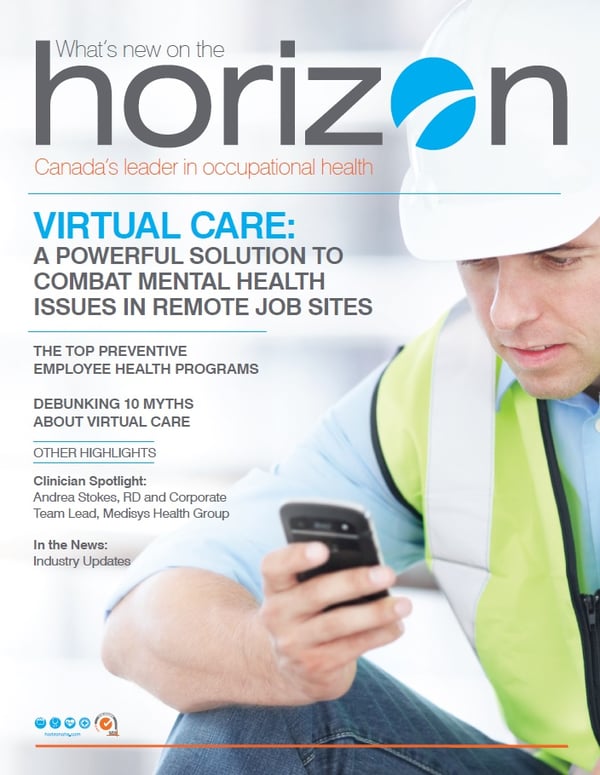 Click here to view the newsletter. For a printable PDF version, click here.